What is World Pool?
World Pool is a collaboration between global totes and the Hong Kong Jockey Club (HKJC).  
World Pool allows bettors from all over the globe to bet into a single pool, bringing them together into one multi-million pound pool betting experience. 
Through national commingling, racing fans from countries such as Hong Kong, Australia, France, the USA and the UK all effectively bet into the same pool for each race. 
After huge success for World Pool across key British and Irish fixtures such as Royal Ascot and British Champions Day in 2022, the Hong Kong Jockey Club is set to host more World Pool days on British and Irish race meetings last year.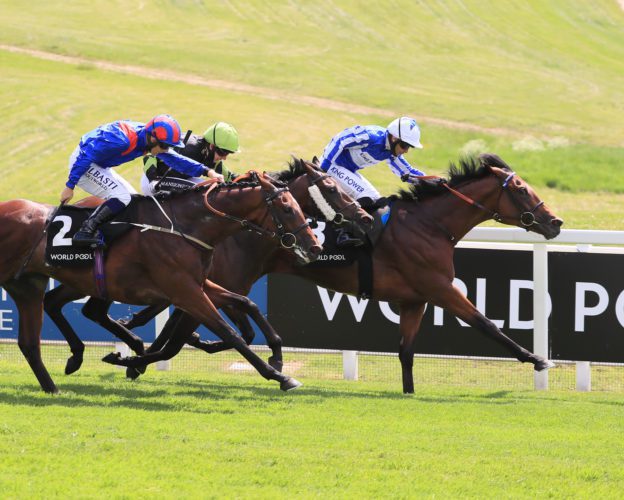 What does that mean for bettors?
By having a number of different countries betting into the same overall pool, it means racing fans can pit their wits against bettors from all around the globe. More importantly though, it means that there will be more liquidity in the pools, with opportunities better value as a consequence.
With more individuals betting into the pool it means that big stakes bettors will have less of an impact on the dividend, providing more robust betting opportunities.
UK runners could be underestimated by the international pools, or the raiders could be looked over by the UK Tote customers. This difference of opinion could ensure a bigger price that one might be expecting about certain horses on the day.
At British Champions Day, Tote beat SP on five of the six winners on the card, so there's plenty of value to enjoy courtesy of World Pool.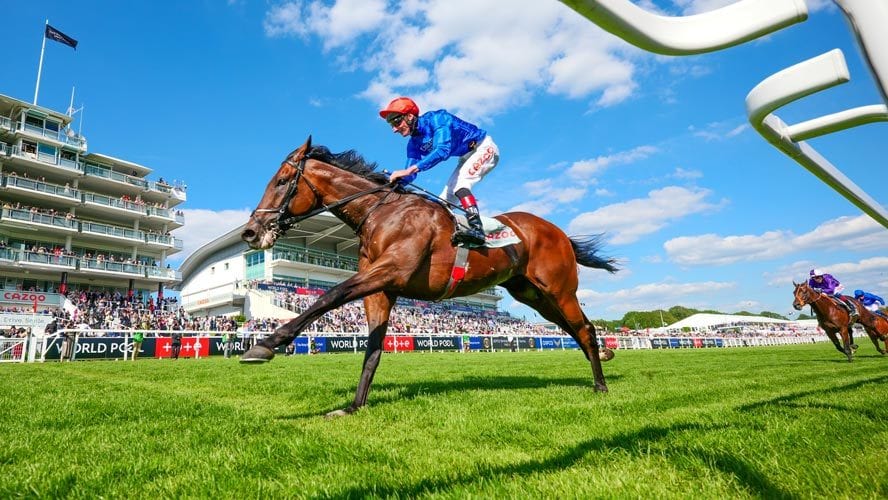 What are the World Pool days?
2023 UK World Pool dates confirmed so far:
Saturday 6th May Newmarket
Saturday 20th May Newbury (races 3 and 4 only)
Saturday 3rd June Epsom
Tuesday 20th June - Saturday 24th June Royal Ascot
Saturday 29th July Ascot
Tuesday 1st August - Thursday 3rd August Goodwood
Wednesday 23rd August - Friday 25th August York
Saturday 21st October Ascot
How much money is bet into World Pool?
World Pools were available on both Royal Ascot and British Champions Day last year, where bettors had the chance to win a share of some monumental pools. At Royal Ascot, £137 million was bet into the World Pool, up from £92 million the year before, and we could see even more this year.
As well as the straight Win and Place markets, World Pool will be in operation for a number of Exotic bets such as the Tote Swinger and Quinella, which were involved last year, plus new additions the Exacta and Trifecta. 
Some of these bet types are extremely popular in other racing nations, even more so than the Win market. For example, last year at Royal Ascot, there was nearly £2 million more bet into the Quinella pools than the Win pools across the meeting.
What bet types are eligible for World Pool?
• Win – 17.5% Takeout
• Place – 17.5% Takeout
• Quinella – 17.5% Takeout
• Swinger / Quinella Place – 17.5% Takeout
• Trifecta / Tierce – 25% Takeout
• Exacta / Forecast – 19.5%
• Treble – 25%
Is there a maximum bet or maximum payout?
There are no maximum limits to the amount of money that can be staked or won on a Tote bet. (The size of the pool provides a natural limit to the available winnings)
Are there any bet types which aren't World Pool?
The Placepot and our other multileg bets won't be commingled. The Tote Exacta is another pool which will only be available to UK bettors.
How can I watch World Pool races?
You can watch every World Pool race live at Tote.co.uk by simply logging into your account having previously made a deposit.
More about World Pool
World Pool was created by Hong Kong Jockey Club and brings together racing fans from over 20 nations so everyone is effectively betting into one pool creating huge liquidity. It's like the EuroMillions version of the lottery.​
World Pool in the UK is operated by the Tote. You can bet with the Tote at tote.co.uk, tote.ie, or on the Tote App, at a racecourse, or with a bookmaker as most offer Tote bets in shops and online.​​
The pool betting model means the Tote is agnostic about results so welcomes winning customers and will not restrict bet sizes.​
The international nature of World Pool means there is some great value to be found across markets. For example, Hong Kong racing fans will tend to over bet on jockeys they know so shorten their price, meaning other runners are over-priced respective to their chances.​
There are currently seven bet types included in World Pool. These are Win, Place, Forecast, Trifecta (first, second and third in correct order), Quinella (first two in either order) and Swinger (two in the first three) and Treble.​
​The 2021 Derby was a World Pool event for the first time and saw the pool grow from £1.7 million to over £26 million with winners paying more on the Tote. For example, Adayar paid £20.24 on the Tote compared to 16-1 with bookmakers.​
There are 17 World Pool days on British and Irish racing in 2023, including QIPCO King George Diamond Day, first three days of the Qatar Goodwood Festival, the first three days of the Welcome to Yorkshire Ebor Festival, Longines Irish Champions Day at Leopardstown and QIPCO British Champions Day.​
World Pool means bigger financial returns to British racing through increased media rights payments to racecourses and more revenue generated via pool betting.